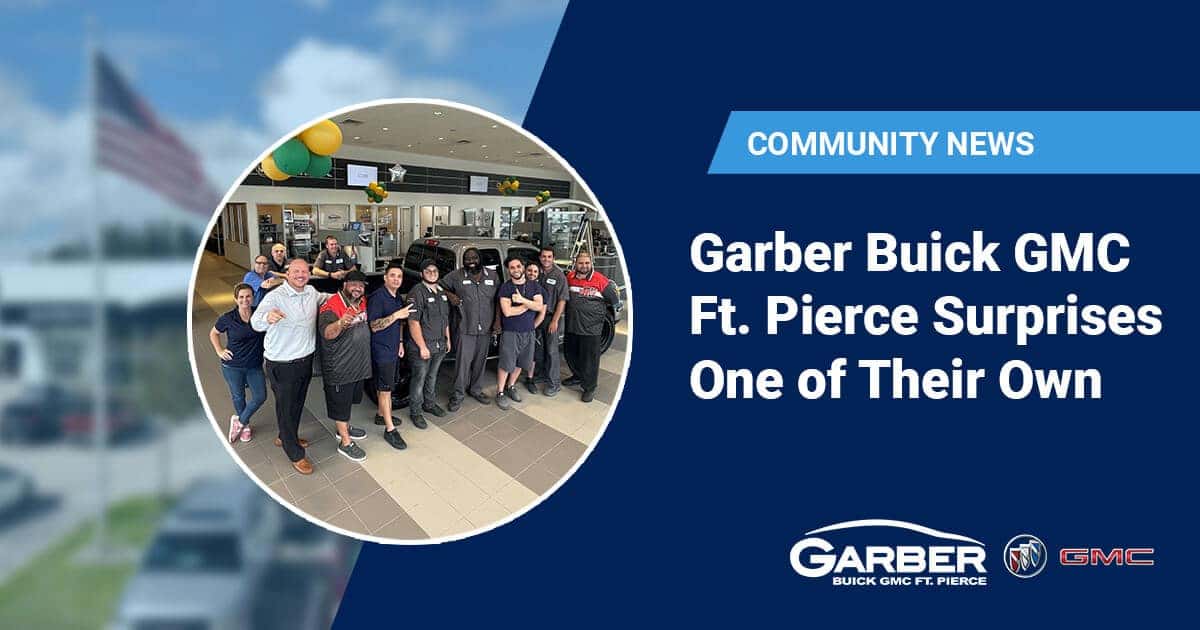 The service department at Ft. Pierce works hard to help get customer vehicles in top-notch condition.
But on March 10, they used their skills to update a particularly special 2000 Toyota Tundra truck.  
Tony Davis is a detailer at the dealership. He's also the proud owner of that 20-year-old grey Toyota truck. For years, he has dedicated his paychecks to save money towards his son's dream of becoming a doctor.
This year, his son, Anthony Davis Jr., graduated. He is officially a doctor.
So it was time to celebrate.
"Tony has been with us for about a year, and he's such a great guy and hard worker," said Paul Bobo, General Manager at Garber Buick GMC Ft. Pierce. "He helps wherever he can and will stay to help. He never spends money on himself. He always tells us that he does everything for his son and he said, 'I don't need a new vehicle; I bought my vehicle 22 years ago.' But his goal was to get his truck painted, so we decided we should do that for him."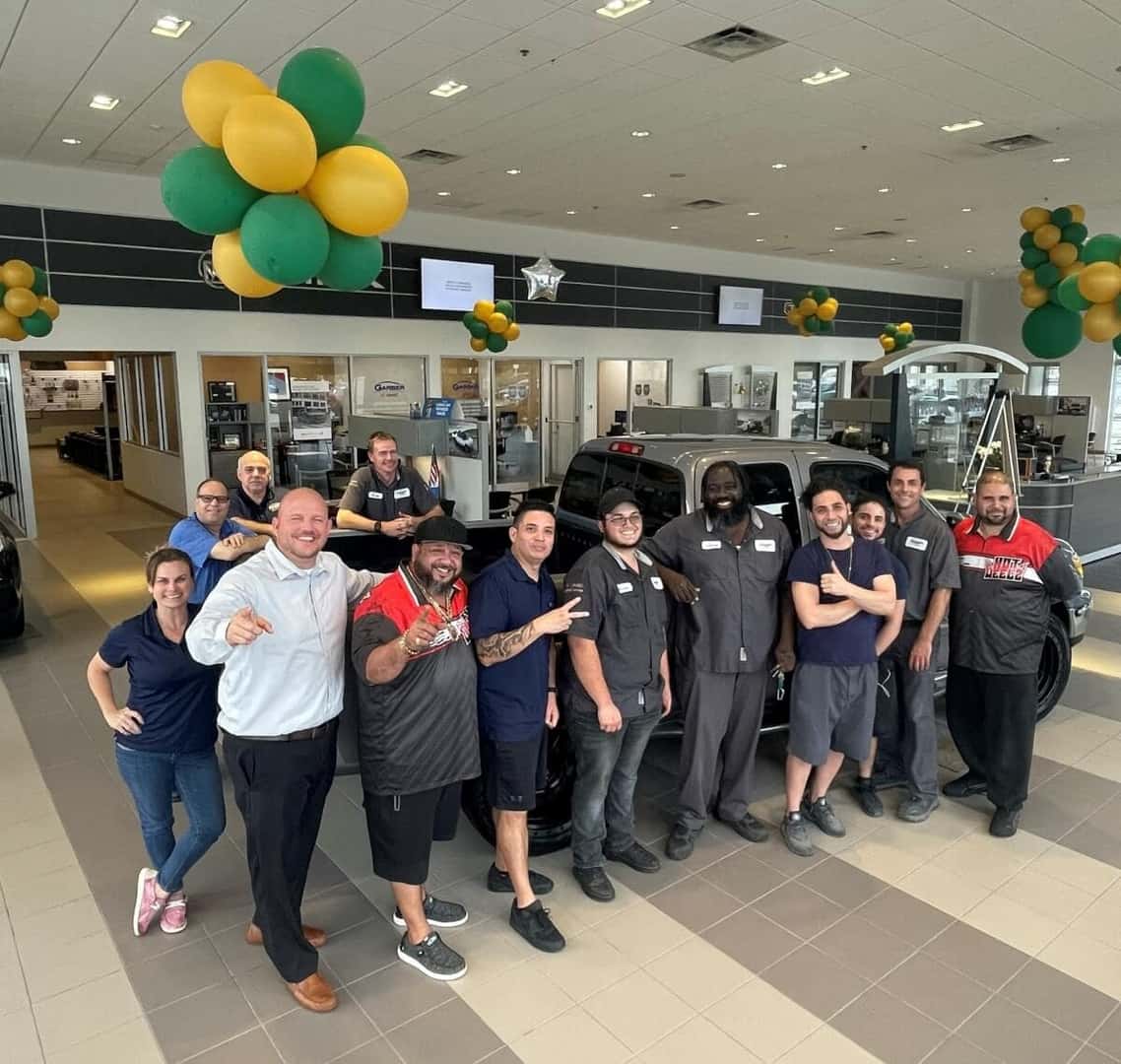 Upgraded
Tony's colleagues worked hard for a week to not only give his truck an updated paint job, but a brand-new interior, 20-inch rims, window tint and other upgrades.
The result? A surprise that brought Tony to tears.
"I didn't see that one coming at all," Tony laughed. "They were hiding it from me, and when they revealed my truck to me, tears came to my eyes. It didn't look like the same truck. They completely transformed it; they went above and beyond to make it right for me. I couldn't hold the tears back. I was like, 'You guys pimped my ride!'"
Tony was amazed at the transformation.
"They upgraded it completely," he said. "There were such tears of joy in my eyes. I was so pleased. My heart is full of joy. I can't wait to go home and show my wife. I know she'll say, 'This is unbelievable.'"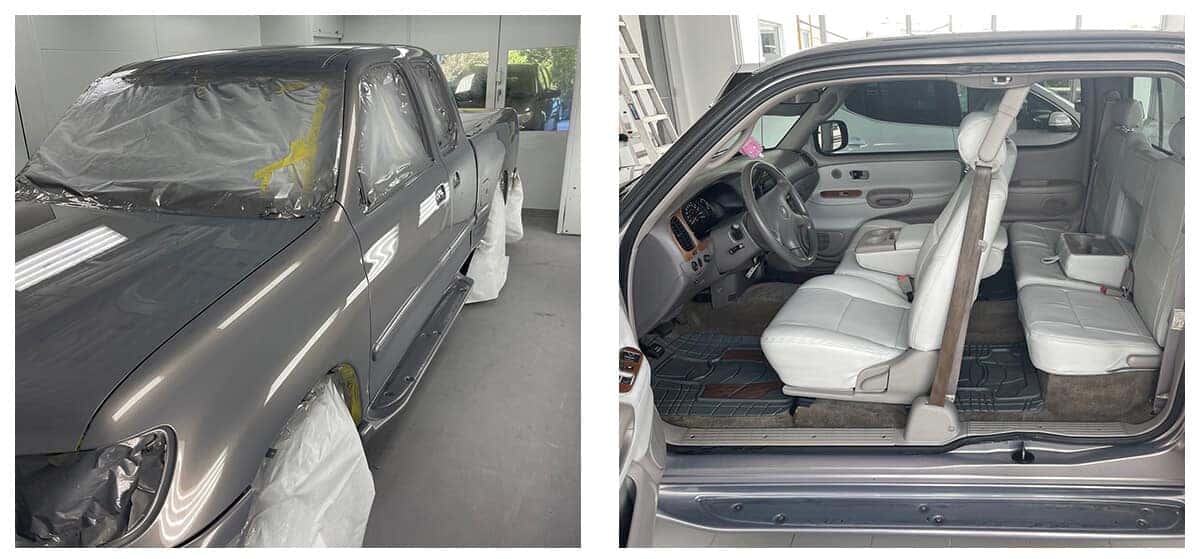 Pride and Joy
Everyday appreciation – not just an upgraded truck, but kind words and a listening ear – make this dealership a great place to work, Tony said.
"When I see Paul and Bob [Bob Viccica, Service Manager], they always have a smile on their face," Tony said. "I open up to them about my life and tell them what's bothering me. This truck…wow. This is real appreciation. I feel appreciated here and amazed at how they show they care. I'm so grateful."
Paul said it was a no-brainer to surprise Tony with his updated truck. 
"Why do it? The why is easy," Paul said. "It's because someone as selfless as Tony, somebody that didn't have a lot but has sacrificed a lot for the right reasons, deserves it. He is living the American dream by working hard to give his son the life that Tony didn't have. You don't see that a lot, and it really inspired us to do something to help him. The fact that he loves his truck and has had it forever, we wanted to do something really nice to make it new for him. He is an amazing employee here. He has always got a smile on his face and his personality is infectious."
While Tony's truck is 20 years old, he has something else that's even more everlasting: pride in his son.
"I'm so proud of my son," Tony said. "When he was first born, he brought tears to my eyes. It took a long time to get that degree, but he did it. I knew it was in him because he's always reading and into books and science. He's my only child, my only son…and he's achieved his goal."