Feel Retro with the GMC Sierra 1500 Desert Fox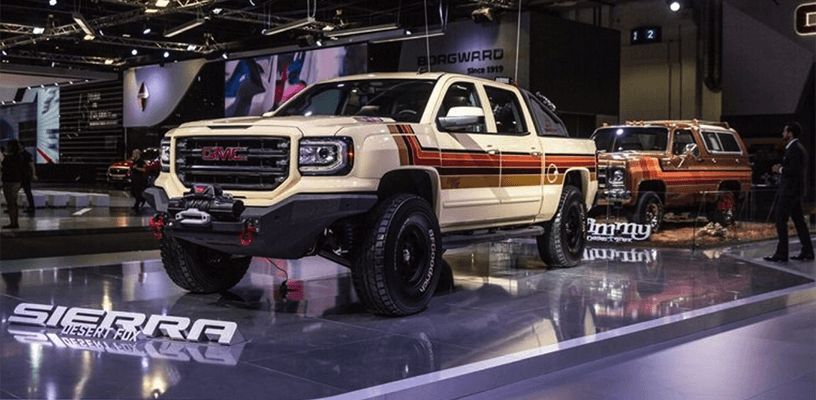 As a throwback to the Desert Fox Jimmy that debuted in 1977, the 2018 GMC Sierra 1500 is showcasing a concept Desert Fox edition with the same unique color scheme and additional off-road equipment. This retro chic pickup echoes the original formula and exterior design with boxy edges and plenty of accessories to make this truck king of the trails. Check out the details that were uncovered at the 2017 Dubai Motor Show last week and then check out our current inventory of GMC trucks now. Our team is standing by to help you learn how you can secure your Desert Fox edition, just stop by for a test drive today!
The 2018 Sierra Desert Fox edition will sport a tan topcoat with orange, red, and brown multicolored stripes down the side that nearly match the original inspiration. The distinctly '70s color scheme is offset with modern attachments that hold none of the subtlety of most off-road trucks. The performance-oriented concept proudly features a sports bar, performance exhaust system, LED roof lights and a front recovery winch. You'll love the off-road front and rear bumpers, Baja style fenders, desert terrain tires, and beadlock wheels so you'll have more grip on the trails.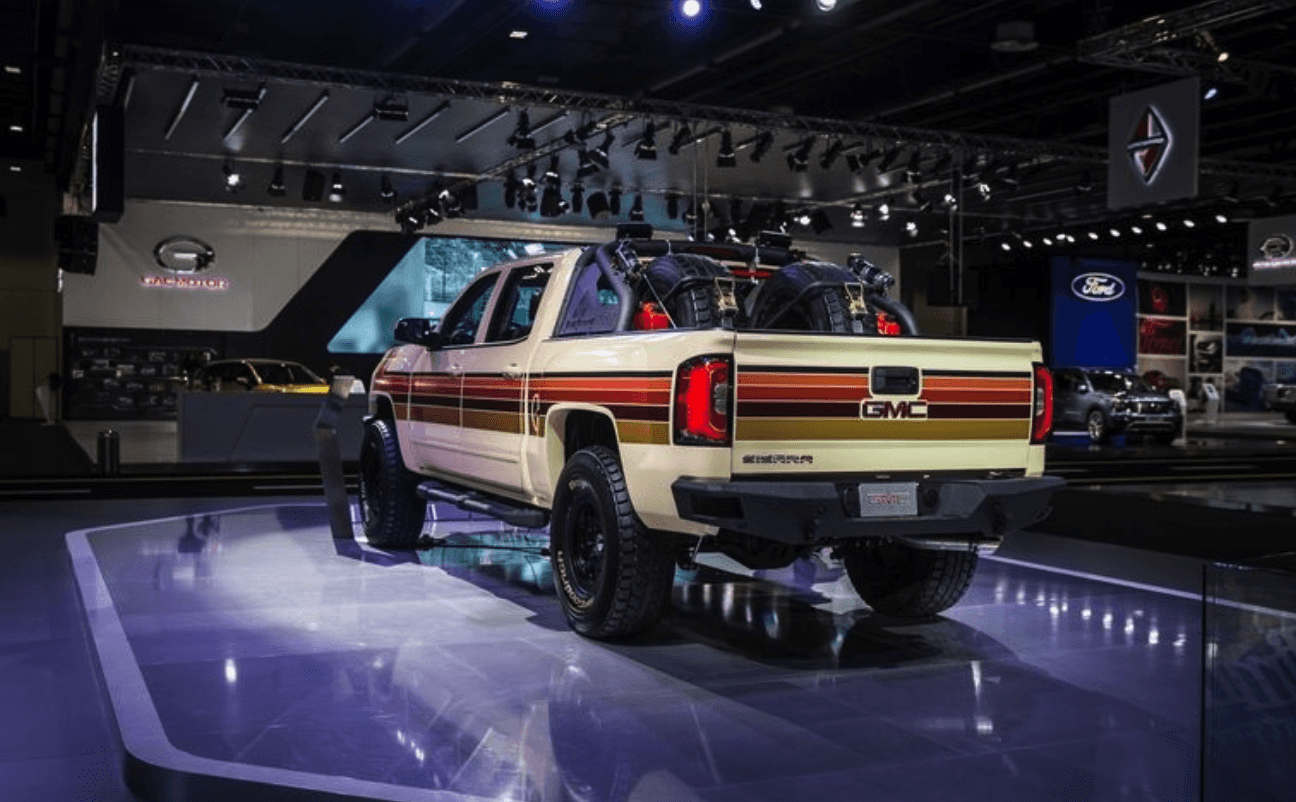 While this amazing vehicle is still in concept with no real news about if it's coming to production, it sure does look amazing. The long list of exceptional accessories that go along with this truck is available on other GMC Sierra trucks in similar shape and fashion. The current 2018 GMC Sierra editions include: the Sierra Elevation with its sleek interior and exterior polish, the All Terrain that gives you an advantage on the trails, and the top-of-the-line Denali offers the pinnacle of refinement and capability.
Stop by today to test drive any of our currently in stock GMC trucks and discover a deal you love. Our team is ready to help you get the vehicle you need to handle tough jobs and rough trails.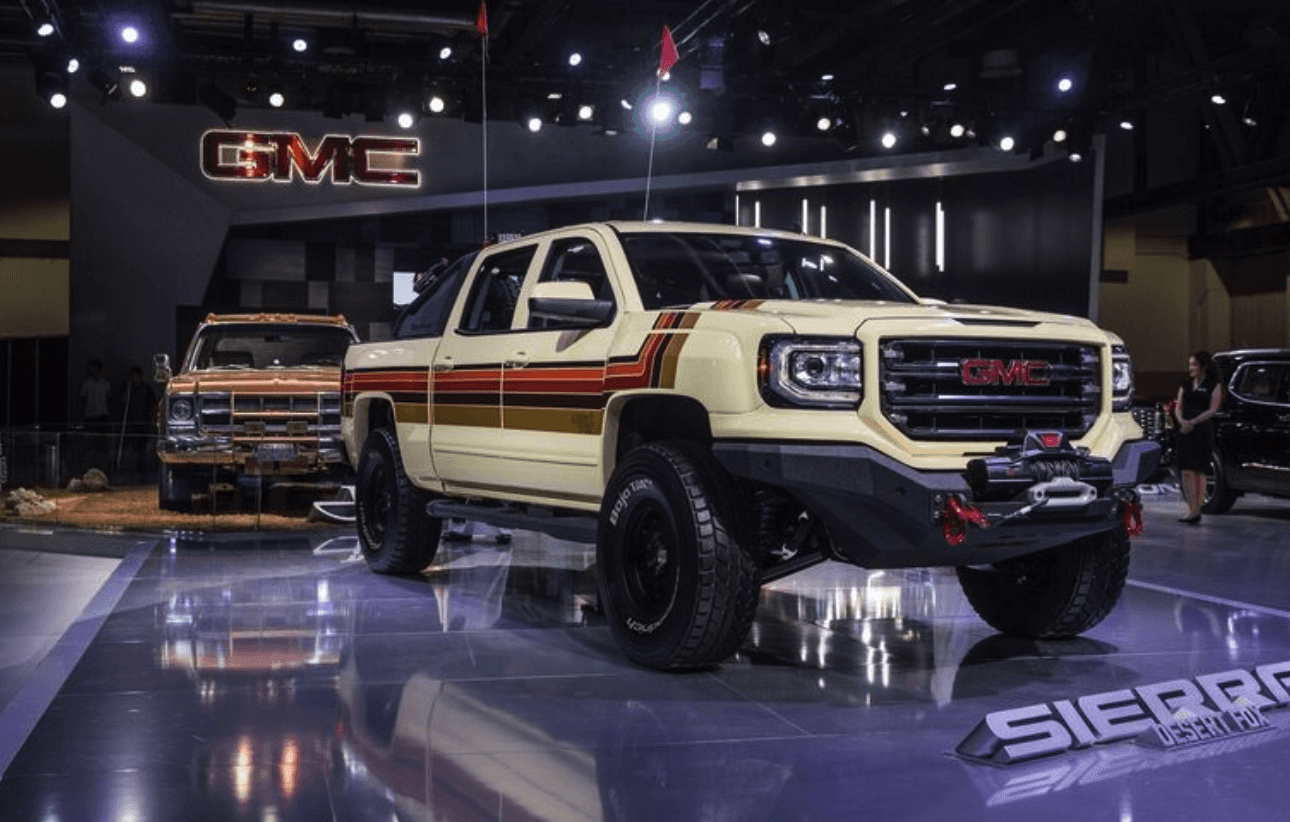 Images courtesy of Car and Driver
Join the Conversation
Comments
comments