See How GMC Upped the Safety for the 2019 Terrain Denali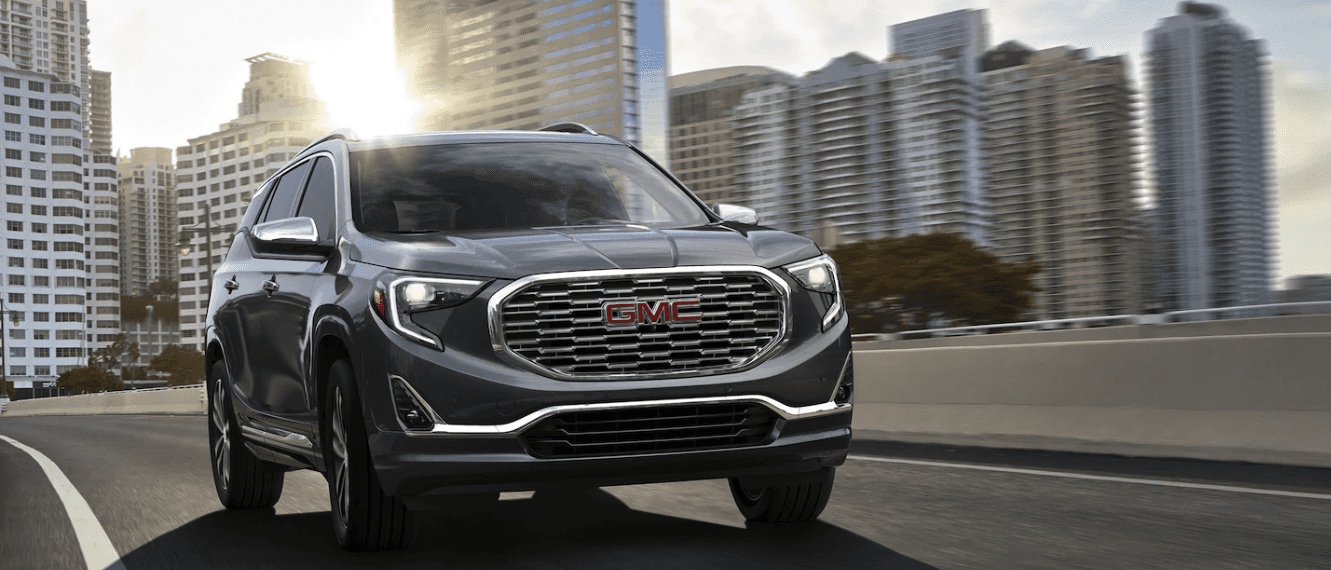 With an array of available driver-assistance features and advanced safety features, the 2019 GMC Terrain Denali offers more to keep you safe on the road. You can move confidently with added alerts, additional camera displays in the center touchscreen, and even sensors that help you maintain a set distance between you and the vehicle ahead. Drive smarter, not harder, in all kinds of conditions so you arrive at your destination rejuvenated and ready for your next adventure.
Adaptive Cruise Control
Make highway driving a breeze with adaptive cruise control. This feature uses a forward-facing camera to see the vehicle ahead when you activate cruise control and maintain a preset distance from that vehicle. With adaptive cruise control, you can maintain a smooth course without worrying about adjusting your speed with traffic.  
Front Pedestrian Braking
Keep yourself and those around your 2019 GMC Terrain Denali safe with the front pedestrian braking. If the system detects a pedestrian directly ahead and senses you may collide with him or her, it will alert the driver and automatically apply the brakes, if needed, to help you avoid a collision or mitigate damages. The system preloads pressure in the braking system, even if you respond in time, so the brakes activate quicker
Available Low-Speed Automatic Emergency Braking
If you are traveling at a low speed, and the automatic emergency braking system detects a front-end collision situation is imminent, the vehicle can apply the brakes to slow or stop the vehicle before crashing. This system will first alert you of a potential crash before applying the brakes.

Lane-Change Alert With Side Blind-Zone Alert
Feel like you have an extra set of eyes in your 2019 GMC Terrain Denali with the side blind-zone alert. This feature flashes alert icons on your side-view mirror when there is a vehicle in your blind spot to help you avoid a collision. If the system detects a moving vehicle in your blind zone or a vehicle that is rapidly approaching your blind zone during a lane-change maneuver, the icon lights up to warn you to stay where you are.
HD Surround Vision
Don't crane your neck to see behind the car ever again. This feature provides you with a high-resolution bird's-eye view of the scene around the vehicle. You'll get this view on the GMC Infotainment screen where you can toggle between several additional views. You can get the help you've always dreamed of when you're parking and avoid crashes with nearby objects during low-speed maneuvering thanks to the extra visibility.
Safety Alert Seat
New for the 2019 GMC Terrain Denali is the GM-exclusive safety-alert seat that provides you with seat-bottom vibrations to help you know where potential danger is coming from. Instead of audible crash-avoidance alerts, the feel of the vibration will change from front to back or side to side to let you know where you should focus your attention.
The 2019 GMC Terrain Denali puts your safety first with these advanced features. Take confidence with you on your next road trip, thanks to these alerts and driver-assistance features. Test drive a Terrain Denali today to see which of these features are must-haves on your new SUV. See our in-stock Terrain models now.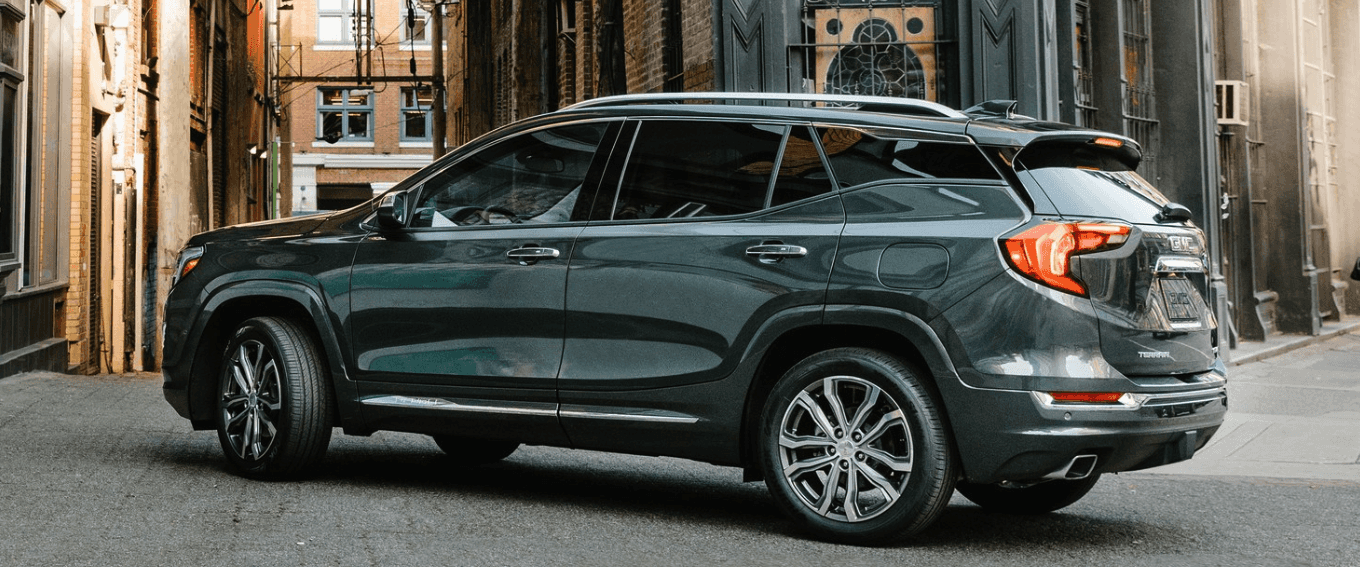 Images courtesy of GMC Media
Join the Conversation
Comments
comments